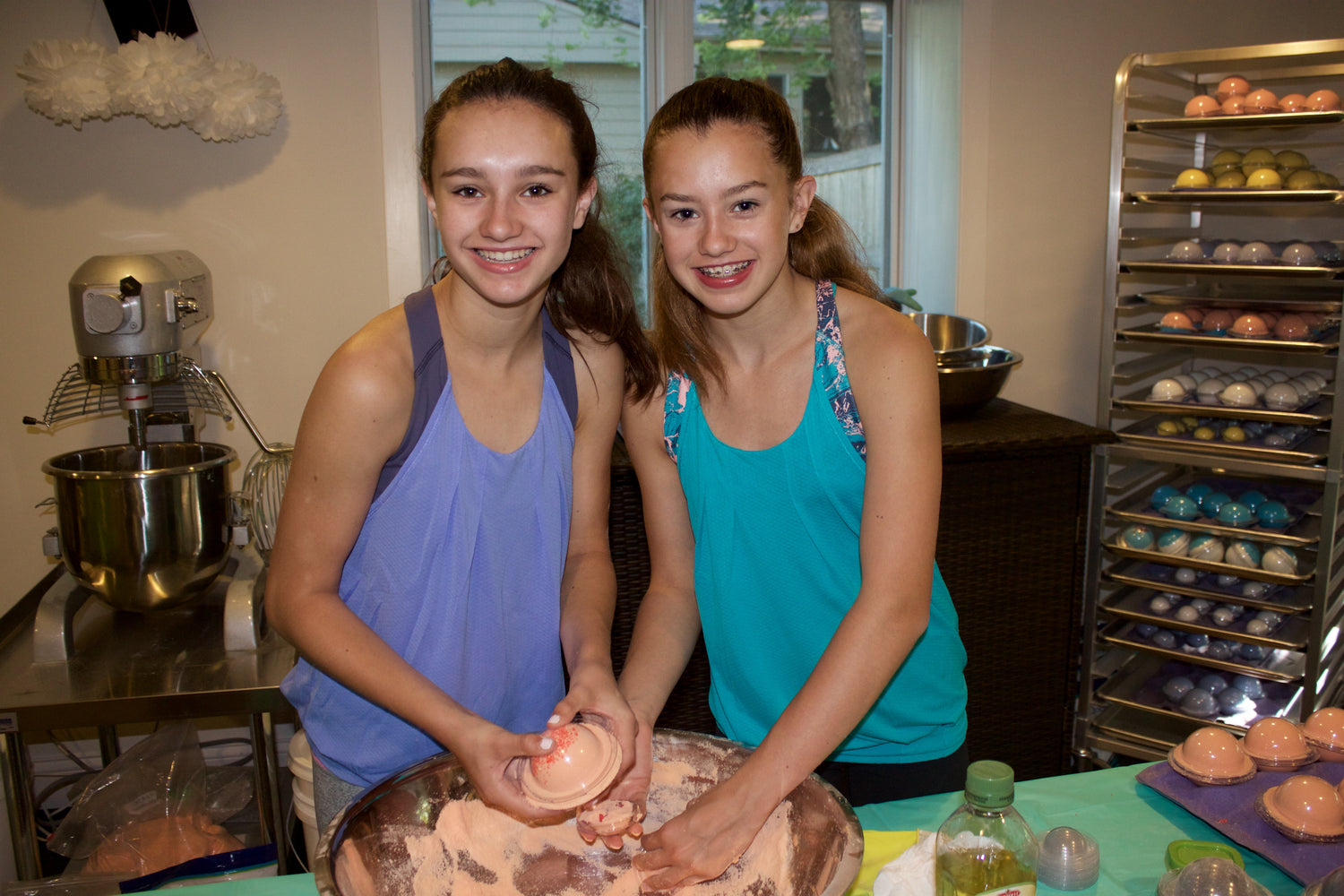 It all started with a bath.
When Da Bomb cofounders Isabel and Caroline started making bath bombs in their basement a few years ago, little did they know their quest for fun in the tub would turn into a booming business!
Guided by the belief that everyone loves surprises, they created a line of bath bombs that each have something fun in the middle. Toys, charms, messages, and jewelry are just a few of the treasures you'll find inside their products.
A COMPANY FOUNDED ON FIZZ AND FUN.
Growing up, we always loved using bath bombs. But we couldn't help but feel a little bit sad when a bomb finished dissolving because, well... it was gone. So we decided to create our own line of bath bombs that each contain a fun surprise in the middle. Now isn't that way more exciting than a bath bomb that just disappears? (We think so!) We also wanted to keep our bombs as natural as possible, so we make them in our hometown of Minneapolis, Minnesota using just a few simple, high quality ingredients.